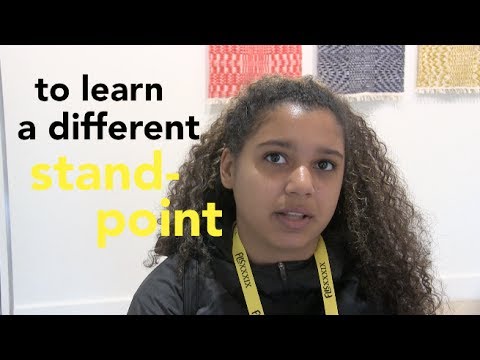 What will your FLIS be like?
For the last four decades, high school students have enthusiastically participated in FLIS (Foreign Language and International Studies Day) organized by the Yamada Language Center. This year's event, on May 4,  will once again take place in a marvelous event space, the UO's  Erb Memorial Union.

Every year FLIS is different—more than  half of the  presentations  and workshops we offer change to reflect that.  Our presenters have new and varied  interests, our attendees come from different schools in different parts of the state, and most significantly, the eyes and attention of the world changes.

What doesn't change is our heartfelt attempt to put together the best one-day glimpse in language learning, cultural explorations, and the arts that you'll  find in Oregon.

While students took a break from the 80+ presentations going on around them at 2017's  event, we seized the opportunity to ask why they attended FLIS and what they hoped to get out of it. Not surprisingly, their answers ranged widely, from personal interest in a particular language to career goals, to the desire to experiences languages they've never heard of before.

See if your interests and curiosity parallel theirs. Better yet, come and see for yourself.  FLIS XXXX will be May 4, 2018.  Talk to your teacher about spending the day with us.